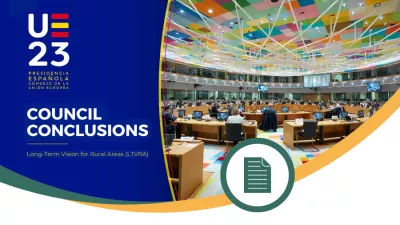 20 Nov 2023
New leadership for the Rural Pact Coordination Group
The second meeting of the Rural Pact Coordination Group (RPCG), held in Brussels on 7 November 2023, marked a pivotal moment in the advancement of the EU's Rural Pact. The key highlight of the meeting was the election of members to take new leadership roles, the Chair and Vice-chair, essential in guiding the future direction of the Rural Pact. This article delves into the significance of these elections and their anticipated impact on rural development debates across the EU.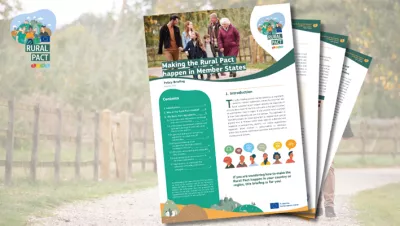 19 Nov 2023
Key ingredients to make the Rural Pact happen in Member States
If you are wondering how to make the Rural Pact happen in your country or region, this Policy Briefing of the Rural Pact Support Office provides you with the key ingredients needed to foster concerted action towards meeting the objectives of the long-term vision for the EU's rural areas.