Since the Rural Pact Conference in 2022, all stakeholders interested to act towards the shared goals of the rural vision are invited to propose commitments to the Rural Pact.  
These are specific actions that they propose according to their capacity. Everyone can contribute and no action is too small. 
Make a difference supporting rural areas and inspire others! 
Submit your commitment to the rural pact
Who committed? 
Around 115 commitments have been submitted so far, a bit more than half of which are formal commitments and the other half ideas for actions that the participants are still elaborating. 
Approximately 30% of commitments come from individuals and 70% from organisations.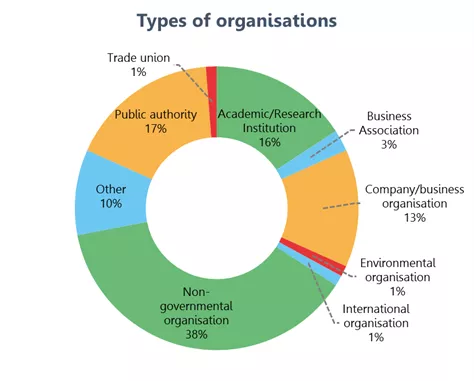 Most of the organisations are non-governmental organisations (NGOs), public authorities, academic/research institutions and company/business organisations coming from 15 Member States. The first three countries in numbers of commitments are Spain, Italy and Belgium.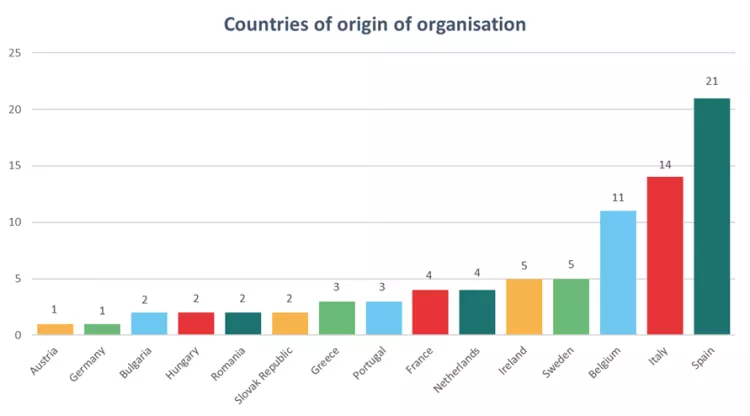 The majority of the organisations deal with rural development, regional policy, culture, environment, research and innovation, education and training, agriculture, migration and asylum, digital economy and public health.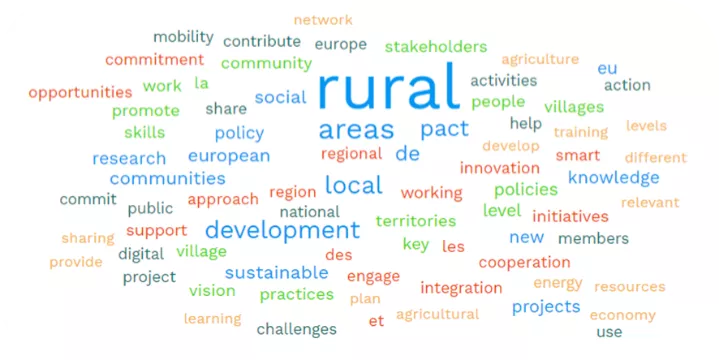 What did they commit to?
The commitments cover a wide range of issues, reflecting the diversity of actors and areas involved in the Rural Pact. Social issues, labour market, enhancement of digital skills, knowledge sharing and fostering participation in local development activities feature prominently.
"I commit to help strengthening the voices of young, rural people in Europe. I can help by connecting with young people and think of communication strategies to get rural voices across to the European Commission and vice versa."
"I commit to understand how rural development policies and general digitalisation policies have influenced rural digitalisation and to share the findings with the relevant stakeholders, so the future policies allow for a more inclusive strategy."
"Providing studies and scientific reports on the sustainable use of agricultural land under climate change and current social economic and political challenges."
"I want to make the first pilot regenerative village that will have in its heart a BIO FAB LAB in order to research and produce living soil and renewable raw materials, bio enterprises and an additive manufacturing facility so youth can get employed in the rural area."
In their submissions, rural pact participants outlined the importance of rural development, cooperation, territories, community activities, social dimensions of rural areas and the integration of rural areas in the different European policies. Participating in local forums, strengthening the positions of local labour market, building new models of governance, putting emphasis on digital skills and training are a crucial component of rural development. They highlighted knowledge sharing and workshops on regional and local level would contribute to the successful implementation of the Rural Pact. 
How will participants be supported? 
Since January 2023, the Rural Pact Support Office provides facilitation services to the Rural Pact community to help them to achieve their objectives. The office will interact with people who committed to the Rural Pact to evaluate their needs and accompany them.  
For further information contact info@rural-pact.eu.
Last update: June 2023